Buy Microsoft Access 2019 for Windows Digital License
CREDIT CARD & DEBIT CARD PAYMENT /PAYPAL (Your transaction will be protected through Paypal. To make sure you don't lose money if the license doesn't work.)

You don't have to worry about choosing

 32 or 64 Bit at checkout – this license will activate both versions.
This is a 1-computer lifetime license. You only need to activate it once and use it forever.
Auto Delivery

INSTALLATION LINK

+ PRODUCT KEY on your email
Simple to install and activate.
Experienced IT support 24/7.
Sales off 90%.
We offer you genuine Microsoft products at the cheapest price because we buy products from Microsoft in huge quantity so we get the best deals. In addition, the product is emailed to help save shipping and packaging costs, reduce production and CD burning costs, etc. Because we want to save maximum costs for our customers and reduce waste to the environment. During use, You still receive the latest free updates and support from Microsoft.
Buy Microsoft Access 2019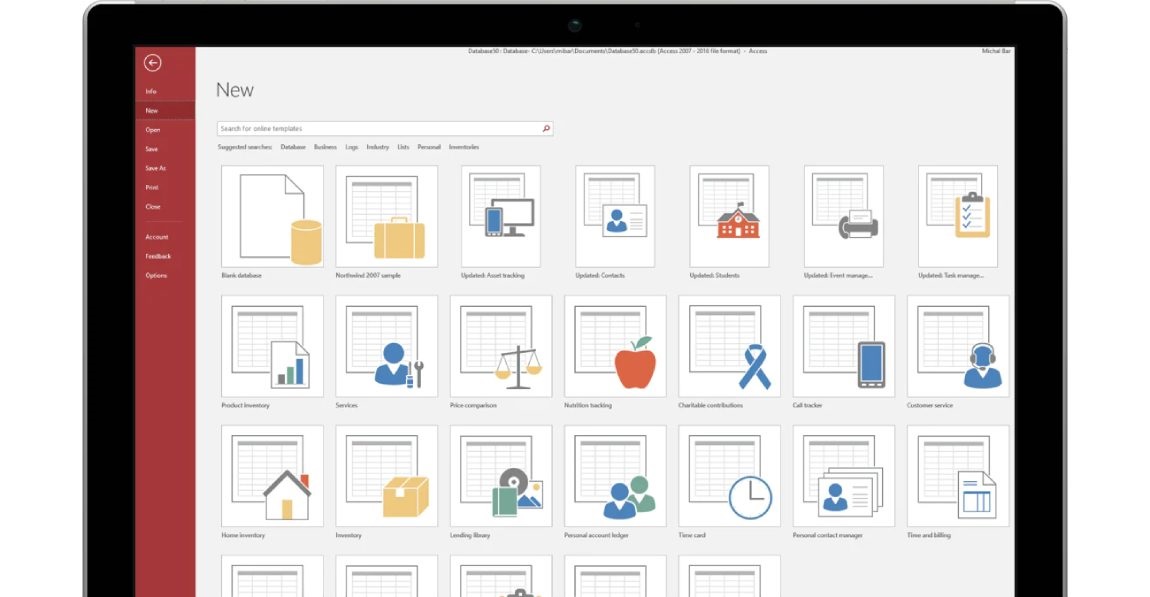 What is Microsoft Access 2019?
Microsoft Access is a database management system developed by Microsoft. It's part of Microsoft Office suite's high-end editions, such as Professional and Enterprise. But you can buy it as a standalone application as well.
Where spreadsheet software such as Excel fails, Access succeeds. Powerful features and an easy-to-use visual interface make the app rise above competitors. Its software development tools give you the ability to manage and analyze large amounts of information with ease. You can also manage related data easier than ever before.  Access is great to use when you need features that other spreadsheet applications lack. Take advantage of Access 2019 and make your work easier.
Why buy Microsoft Access 2019?
You should definitely purchase Access if you work with large amounts of data. Keeping track of and handling set-in-stone information can be hard with large databases.
Set-in-stone data can be a number of things. The most common data is records containing names, contacts, and addresses. It's information that you won't change later on in a project. Stop using software that stores inaccurate data, duplicate values, missing or inconsistent data. Lack of control over your information can lead to many issues. These simple mistakes may cost you a lot of time and money.
At its core, Access has similar capabilities to spreadsheet applications. However, you're able to create much better charts and other visual representations of your data. Go beyond with powerful historical trending, aggregation, and query filtering features.
On top of it all, Access provides a safe and secure way to store all your information within its database. You have the option to encrypt and password-protect your files. Encryption is one of the safest ways of managing and keeping data on your computer. Even if someone is able to gain access, the encryption will protect your information.
Relying on the Access database is the safest way of seeing and managing your information. The standardized format allows you to take a better look at your data insights, which helps to make better decisions, reports, and analytics.
Requirements
These are the minimum system requirements for installing Microsoft Access 2019.
Processor: 1.6 gigahertz (GHz) or faster, 2-core
Memory: 4 GB RAM; 2 GB RAM (32-bit)
Minimum Hard disk:

 

4.0 GB of available disk space
Display:

 

1280 x 768 screen resolution
Graphics:

 

Graphics hardware acceleration requires DirectX 9 or later, with WDDM 2.0 or higher for Windows 10 (or WDDM 1.3 or higher for Windows 10 Fall Creators Update).
OS:

 

Windows 10, Windows Server 2019