Method 2: Upgrade from Windows 10 Home to Professional using CMD
1.Open CMD with Run as Administrator: Important Note: You need to select "

Run As Administrator

" to get upgrade permission.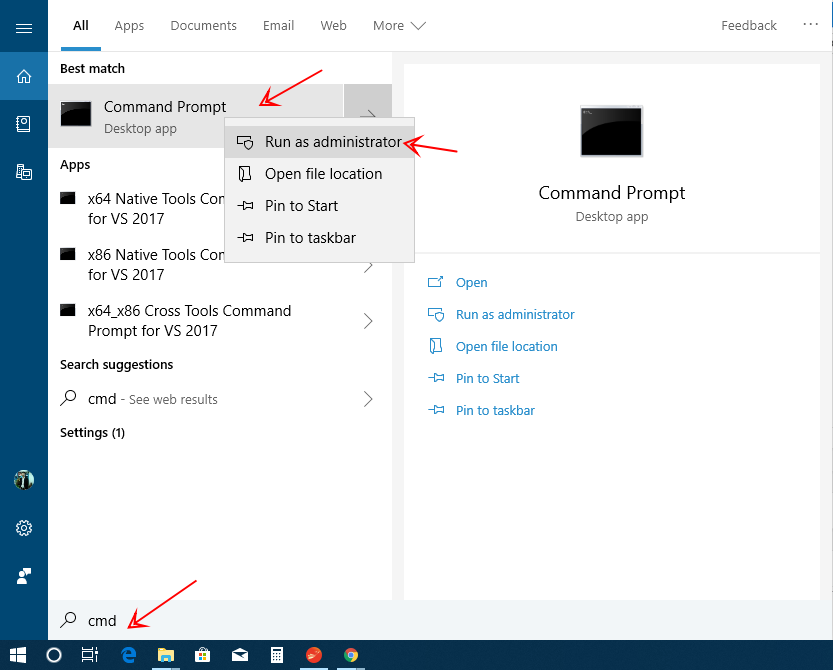 2. You need to copy the entire following code and paste it into CMD, then Enter. (It uses Microsoft's Default Key to upgrade from Home to Pro):
DISM /online /Get-CurrentEdition
DISM /online /Get-TargetEditions
sc config LicenseManager start= auto & net start LicenseManager
sc config wuauserv start= auto & net start wuauserv
changepk.exe /productkey VK7JG-NPHTM-C97JM-9MPGT-3V66T
exit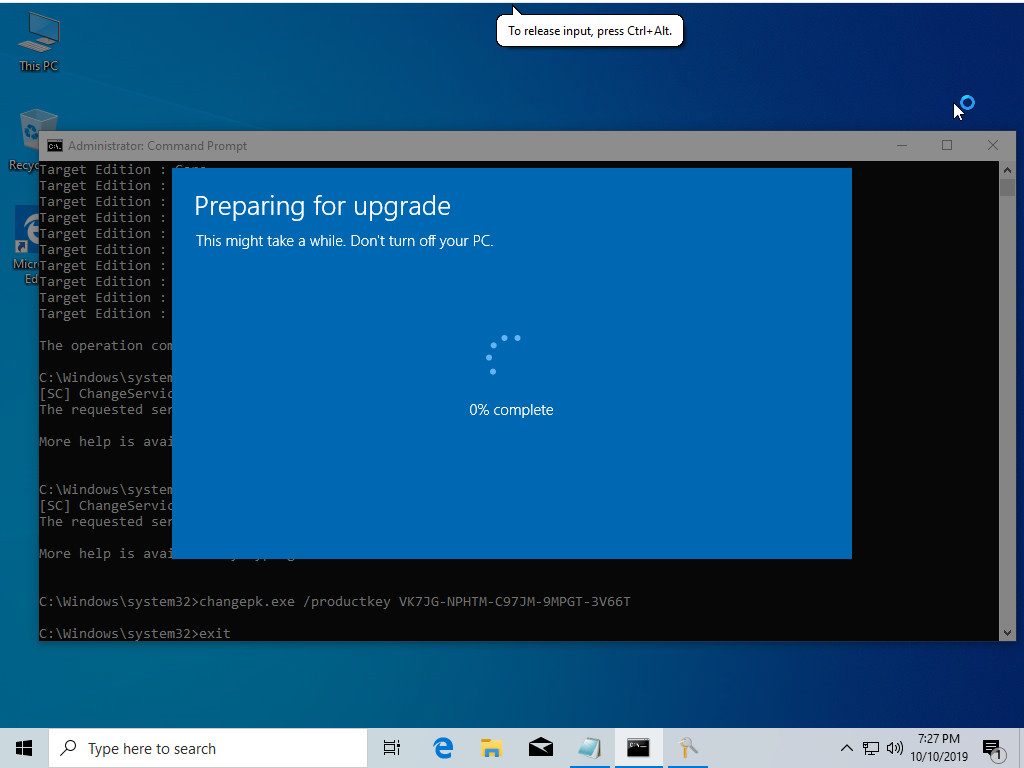 3. After the upgrade to Windows 10 Pro is completed, You need to Restart your computer and do the following steps to Activate Windows 10 Pro license:
Open Settings.
Click on Update & security.
Click on Activation.
Click the Change product key link.
Type the 25-digit product key for the version of Windows 10 Pro. (License key in Email, If the key does not work please restart the computer and try step 3 again after a minute.) 
Click Next to complete the process.
4. Restart the computer to finish.
Method 3:
Using the tool to create installation media (USB flash drive, DVD, or ISO file) to install Windows 10 on a different PC