Buy Windows 10 Professional 32 & 64 bit Discount License Genuine from Allkey4u.com, Get License via Email within 1 minute :
CREDIT CARD & DEBIT CARD PAYMENT /PAYPAL (Your transaction will be protected through Paypal. To make sure you don't lose money if the license doesn't work.)

You don't have to worry about choosing

32 or 64 Bit at checkout – this license will activate both versions.
This is a 1-computer lifetime license. You only need to activate it once and use it forever. Genuine license product lifetime warranty.
Instant Auto Delivery Installation link + License Product Key on your email (About 1 to 15 Minutes

)

Easily upgrade/Install from Windows 7, Windows 8, Windows 10 Home to Windows 10 Professional
You can add any national language for windows 10 here: windows language packs
Simple to install and activate.
Experienced IT support 24/7.
Sales off 90%.
Good news from our store:
The Windows 10 license that you purchase from our store allows you to upgrade to Windows 11 for free if your system meets the requirements.

After successfully installing and activating Windows 10, you can go here to upgrade to Windows 11 for free: (Settings > Update & Security > Windows Update) and select Check for updates.

If your system does not support Windows 11 or you are not sure some applications do not support Windows 11, Windows 10 is still the best choice.

Check the system that meets the requirements for free upgrade from Windows 10 to Windows 11 here: DOWNLOAD PC HEALTH CHECK APP 
We offer you genuine Microsoft products at the cheapest price because we buy products from Microsoft in huge quantity so we get the best deals. In addition, the product is emailed to help save shipping and packaging costs, reduce production and CD burning costs, etc. Because we want to save maximum costs for our customers and reduce waste to the environment. During use, You still receive the latest free updates and support from Microsoft.
Welcome to reseller of Microsoft licenses. We email it to save you packaging and shipping costs. We have helped thousands of customers save time and money on their Windows product key purchases for Microsoft Windows 10 Home, Windows 10 Pro, Windows 8.1, and Windows Office 2016 Pro Plus. and get installation support with IT experts
Buy Windows 10 Professional  License Genuine from Microsoft Partner:
The software comes with 2 download links to both 32 and 64-bit, which you can either extract to USB or burn onto a DVD. This is the FULL version download. It's the most complete version available on the market with all the Windows 10 features included
18 Reasons You Should Buy to Windows 10 Pro :
Speed: Startup and more. If you never made the move to Windows 8 or 8.1, you've missed out on one of the best things to hit Windows operating systems in forever: Fast startup.
The Start Menu: Some loud voices in the tech community long clamored for the return of the Start menu after its replacement by the Start screen in Windows 8.
Cortana: It's nice to be able to talk to your technology.
Apps, Movies, and Games: Windows 10 lets you find software you need for large and small tasks, and you can run apps either windowed or full-screen.
Touch: Just about every screen in your life these days is a touch screen—your smartphone, your tablet, even your car navigation system.
Action Center: Your smartphone pops up notifications for messages, updates, and even breaking news, so why shouldn't your PC? With Windows 10, it does.
A Better Browser: No more Internet Explorer. Microsoft Edge modernizes the OS's default browser.
Security: Windows 10 inherits the Secure Boot feature from Windows 8 and makes it even more secure.
Virtual Desktops and Timeline: Windows 10 finally brings the capability to Microsoft's desktop operating system. It's easy to use.
Xbox App: If you're a gamer, you'll love the integration with Xbox that comes in Windows 10.
Game Bar: Yes, the previous tip was about gaming, but the Game Bar—summoned with Windows Key-G (if not, make sure it's active in Settings > Gaming > Game bar)—deserves its own entry.
Better Screen Capture Tool: Hitting Windows Key-Shift-S now lets you select an area for screen captures, whether that's a rectangular area using the cross-hairs icon, the full screen, or current window.
Supercharged Copy and Paste Clipboard: One of the newer features in Windows 10 is one I now use every day: Clipboard History.
OneDrive On-Demand Syncing: You need to be taking advantage of cloud storage these days, and OneDrive is one of your better options, especially (but not only) if you use Windows.
Smartphone Tie-Ins: Even though Microsoft no longer actively develops its ill-fated Windows Phone operating system, new tie-ins with Android and iOS make your phone work in sync with your computer.
Voice Typing: imply press Windows Key-H (for "hear") and your PC starts typing what you say—no complicated setup required. Read more on how to type with your voice.
Dark and Lights Modes: Dark mode has made it to most commonly used parts of the Windows interface, and in the Windows 10 May 2019 Update, Microsoft gave some love to a light(er) mode as well.
Nearby Sharing: Nearby Sharing is a nifty capability that flies under most PC users' radar.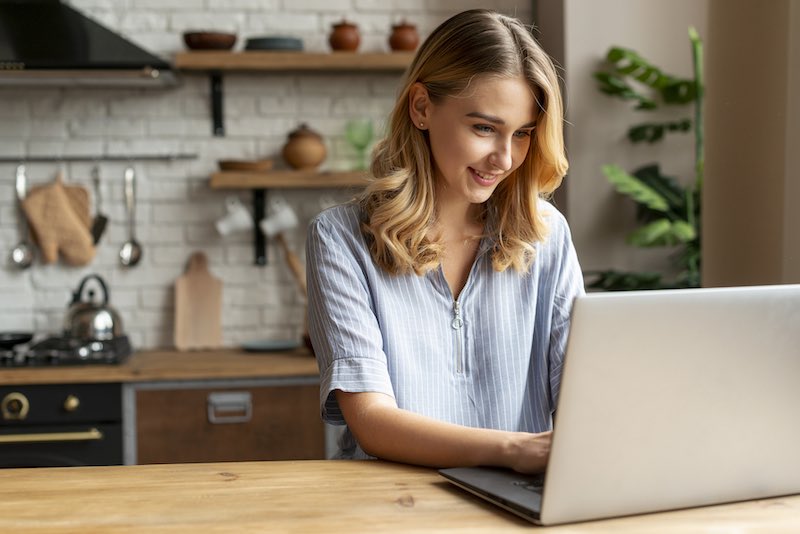 Requirements operating systems:
Required processor: 1GHz processor or faster

Required memory: 1GB RAM for 32-bit; 2GB for 64-bit

Required hard disk space: Up to 20GB available hard disk space

Required video card: 800 x 600 screen resolution or higher. DirectX 9 graphics processor with WDDM driver

Required connectivity: Internet access (fees may apply)

Other system requirements: Microsoft account required for some features. Watching DVDs requires separate playback software
This product is valid for activating both 32 and 64 bit versions.
How to Activate Windows 10 product key 32 bit / 64  bit
Activation helps verify that your copy of Windows is genuine and hasn't been used on more devices than the Microsoft Software License Terms allow.
OPTION 1 : To Activate Windows 10 Online in Windows Setup while Installing Windows
While doing a clean install of Windows 10, you will be prompted to activate Windows 10.
OPTION 2:
Please download and install correct edition of windows 10.
Go to 'Control Panel-All Control Panel Items-System ' and click 'Activate Windows' or 'Change Product Key'.
Click 'Activation' and enter the key you bought. Now your windows has been activate.
OPTION 3 : To Activate Windows 10 Online in Settings
Open Settings, and click/tap on the Windows isn't activate. Activate Windows now link at the bottom.
Click/tap on the Activate button (if available) to see if Windows may activate online with the currently installed product key.

Windows was successfully activated, then go to step below.
Windows can't activate, then click/tap on the Change product key link.
Prompted by User Account Control (UAC) , click/tap on Yes.

Enter your 25 digit product key number for the edition of Windows 10 you have installed, and click/tap on Next or press Enter.
Click/tap on Activate.
If Windows was successfully activated, click/tap on Close.
You can now close Settings if you like.
What's special about Windows 10 Pro?
You're already an expert with the familiar Start menu, task bar, and desktop. Live tiles provide streaming updates of what matters most, instantly.
Windows 10 also reincarnates the Windows 7-styled Start button and Start menu that were dropped in Windows 8. But what is most important purchase Windows 10 32bit / 64bit cheap is perfect choice for gamers and professional users alike.
This means that whether you are a professional who needs efficient software solutions to help with your productivity, or just looking for a powerful system to get the most out of your hardware and improve your in-game scores without breaking your budget, purchase Windows 10 pro cheap can meet all your requirements.
Windows 10 pro is the latest version of the popular operating system. After the latest updates it presents more of a customized interface that recognizes the device's hardware. Put simply, it's a system you can use on any type of machine. Furthermore, it is safe and fast: just what any professional, gamer or student needs, especially when complimented with the latest Ms Office package available here.
Windows 10 gives you absolutely the best experience for doing what you do. Stay focused with easy ways to snap apps in place and optimize your screen space for getting things done. See your open tasks in a single view and create virtual desktops to gain space or group things by project, like Office apps for work and games for play.
Although the "pro" version of this world famous operating system is designed to benefit professional users, no gamer will be disappointed as buy Windows 10 pro game mode helps games to run faster, achieve maximum hardware outputs and sports the latest graphic drivers to support the high-end graphic cards.
Gaming just got even better with Windows 10. Not only do your existing games work great, but now you can play and connect with gamers across Xbox One and Windows 10 devices. From the best casual games to a new generation of PC gaming, Windows 10 is built for games you love.
With Windows 10 you will feel the difference regardless of how you choose to use your hardware. Come in and buy your Windows 10 key 32bit / 64bit today .
Windows 10 is designed to be compatible with the hardware, software, and peripherals you already own. And always-enabled updates help you stay current on features and security for the supported lifetime of your device.
Some users may afraid of uncustomed operation on buy Windows 10 professional product key, but the fact is that it is a really easy and convenient experience with it. You will find it is quick to be familiar with and you can not live without it after a long-time using. No more to say, start a comfortable system from now!