Buy Windows 10 Professional Product Key  32 & 64 bit  
CREDIT CARD & DEBIT CARD PAYMENT /PAYPAL
You do not need to choose 32 or 64 Bit at checkout – this license  will activate both versions.
DOWNLOAD LINKS +  GENUINE PRODUCT KEY
DELIVERY VIA EMAIL AFTER PURCHASE
Download links provided after purchase – usually from 10 to 15 min up to 3h
Welcome to the premiere provider of genuine Retail Windows product keys. We have helped thousands of customers save time and money on their Windows product key purchases for Microsoft Windows 10 Home, Windows 10 Pro, Windows 8.1, and Windows Office 2016 Pro Plus.
The software comes with 2 download links to both 32 and 64-bit, which you can either extract to USB or burn onto a DVD. This is the FULL version download. It's the most complete version available on the market with all the Windows 10 features included
Cheap Buy Windows 10 Professional Product Key, It is built for business
Stay productive with Windows 10 Pro, which combines the best features from Windows 7 and Windows 8.1 to please both touch and mouse users
Quickly access your apps, settings and files in a few keystrokes, clicks or taps with the return of the Start Menu, which has been enhanced with sizeable tiles and new capabilities
Harness the power of the Task View button on the taskbar to quickly switch among your running apps
Keep your open apps organized with Virtual Desktop support, which lets you create desktops with apps that pertain to certain needs
Enjoy seamless functionality between modern and Win32 apps with the ability to minimize, maximize, resize and change position on the desktop
Change the layout of your open windows on your desktop with Snap enhancements, which deliver consistency across modern and Win32 apps — use four-quadrant Snap to fill your screen with four apps in a two-by-two configuration
Utilize Cortana, your personal digital assistant, which is always at the ready and brings you what you need — search the Web, read the news and find things on your PC
Keep your favorites, interests, investments and more easily accessible with Cortana's Notebook, where she keeps track of your personal likes and preferences
Surf the Web with Microsoft Edge, a Web browser that is fast, compatible and built for today's Internet, and keep your online collections of favorites, reading lists, browsing history and current downloads in The Hub
Safeguard your PC with Windows Defender and Windows Firewall — both working to protect your PC by scanning for malicious software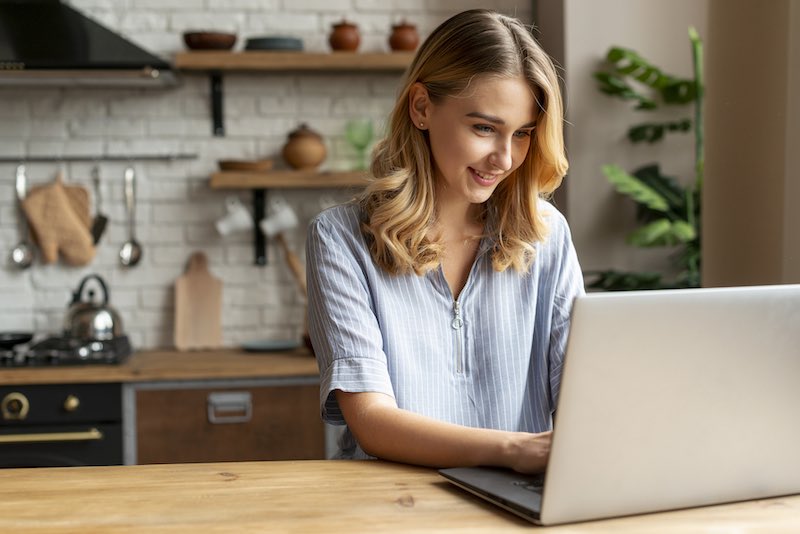 Windows 10 is familiar and easy to use, with lots of similarities to Windows 7 including the Start menu. It starts up and resumes fast, has more built-in security to help keep you safe, and is designed to work with software and hardware you already have. Microsoft Edge lets you move quickly from browsing to doing. Write or type notes directly on web pages and share them with others, read online articles free of distraction and save your favorite reads for convenient access later. Introducing the new Windows Store, a unified shopping experience across every Windows 10 device. Browse the store on your PC, tablet, or phone and easily download great free and paid digital content including apps, games, music, films and TV programmes.
Overview
Buy Windows 10 Professional : Right for business
Join your Domain You can connect to your business or school Domain or Azure Active Directory to use network files, servers, printers, and more.
Remote log-in Get additional security with BitLocker to help protect your data with encryption and security management.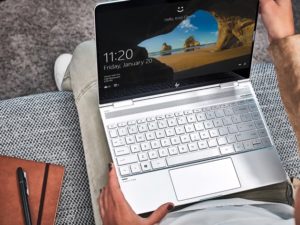 Remote log-in  Purchase Windows 10 enables you to log in with Remote Desktop to sign in and use your Pro PC while at home or on the road.
Virtual machines Create and run virtual machines with Hyper-V so you can run more than one operating system at the same time on the same PC.
Your apps in the Store Buy Windows 10 lets you create your own private app section in the Windows Store for convenient access to company applications.
It just works
Windows 10 combines the Windows you already know and adds great improvements you'll love. Technologies like InstantGo let you boot up and resume quickly. And Windows 10 has more built-in security features than ever to help protect against malicious software.
Multi-doing
Multi-task like a master with the ability to snap four things on the screen at once. Screen getting crowded? Create virtual desktops to get more space and work with just the items you want. Plus, all your notifications and key settings are collected on one easy-to-reach screen.
Continuum
The best screen is always the one you're on, because Windows 10 optimizes your experience for your activity and device. Onscreen features adapt for easy navigation and apps scale smoothly from the smallest to the largest displays.
Uniquely yours
Your Windows 10 device recognizes you and acknowledges your presence in truly personal ways. With Windows Hello, your device greets you by name and lights up in recognition, waving you through log-in and freeing you from having to remember or type in a password.
Gaming & Xbox
Play your Xbox One games on your Windows 10 PC, laptop, or tablet. Use the Game DVR feature to record your greatest hero moves and send to your friends instantly, without leaving your game.
Requirements operating systems:
Required processor: 1GHz processor or faster

Required memory: 1GB RAM for 32-bit; 2GB for 64-bit

Required hard disk space: Up to 20GB available hard disk space

Required video card: 800 x 600 screen resolution or higher. DirectX 9 graphics processor with WDDM driver

Required connectivity: Internet access (fees may apply)

Other system requirements: Microsoft account required for some features. Watching DVDs requires separate playback software
This product is valid for activating both 32 and 64 bit versions.
How to Activate Windows 10 product key 32 bit / 64  bit
Activation helps verify that your copy of Windows is genuine and hasn't been used on more devices than the Microsoft Software License Terms allow.
OPTION 1 : To Activate Windows 10 Online in Windows Setup while Installing Windows
While doing a clean install of Windows 10, you will be prompted to activate Windows 10.If needed, you can click/tap on the I don't have a product key link to manually activate Windows 10 later using Option Two or Option Three below.
OPTION 2:
Please download and install correct edition of windows 10.
Go to 'Control Panel-All Control Panel Items-System ' and click 'Activate Windows' or 'Change Product Key'.
Click 'Activation' and enter the key you bought. Now your windows has been activate.
OPTION 3 : To Activate Windows 10 Online in Settings
Open Settings, and click/tap on the Windows isn't activate. Activate Windows now link at the bottom.
Click/tap on the Activate button (if available) to see if Windows may activate online with the currently installed product key.
If Windows was successfully activated, then go to step 9below.
If Windows can't activate, then click/tap on the Change product key link.
If prompted by User Account Control (UAC) , click/tap on Yes.
Enter your 25 digit product key number for the edition of Windows 10 you have installed, and click/tap on Next or press Enter.
Click/tap on Activate.
If Windows was successfully activated, click/tap on Close.
You can now close Settings if you like.
You're already an expert with the familiar Start menu, task bar, and desktop. Live tiles provide streaming updates of what matters most, instantly.
Windows 10 pro is the latest version of the popular operating system. After the latest updates it presents more of a customized interface that recognizes the device's hardware. Put simply, it's a system you can use on any type of machine. Furthermore, it is safe and fast: just what any professional, gamer or student needs, especially when complimented with the latest Ms Office package available here.
Windows 10 also reincarnates the Windows 7-styled Start button and Start menu that were dropped in Windows 8. But what is most important purchase Windows 10 32bit / 64bit cheap is perfect choice for gamers and professional users alike.
Although the "pro" version of this world famous operating system is designed to benefit professional users, no gamer will be disappointed as buy Windows 10 pro game mode helps games to run faster, achieve maximum hardware outputs and sports the latest graphic drivers to support the high-end graphic cards.
This means that whether you are a professional who needs efficient software solutions to help with your productivity, or just looking for a powerful system to get the most out of your hardware and improve your in-game scores without breaking your budget, purchase Windows 10 pro cheap can meet all your requirements.
With Windows 10 you will feel the difference regardless of how you choose to use your hardware. Come in and buy your Windows 10 key 32bit / 64bit today .
Windows 10 is designed to be compatible with the hardware, software, and peripherals you already own. And always-enabled updates help you stay current on features and security for the supported lifetime of your device.
Windows 10 gives you absolutely the best experience for doing what you do. Stay focused with easy ways to snap apps in place and optimize your screen space for getting things done. See your open tasks in a single view and create virtual desktops to gain space or group things by project, like Office apps for work and games for play.
Gaming just got even better with Windows 10. Not only do your existing games work great, but now you can play and connect with gamers across Xbox One and Windows 10 devices. From the best casual games to a new generation of PC gaming, Windows 10 is built for games you love.
Some users may afraid of uncustomed operation on buy Windows 10 professional product key, but the fact is that it is a really easy and convenient experience with it. You will find it is quick to be familiar with and you can not live without it after a long-time using. No more to say, start a comfortable system from now!