Installer MS Windows 10 Home
Allkey4U provides you with 100% Genuine Software and Experienced Staff to help you complete the installation process. We promise that when you buy the product, the Genuine Software will install successfully on your computer and we will refund for you if the software cannot be installed or cannot activate the copyright on your device.
You'll get DIGITAL PRODUCT on your email with a License Key and Link Download from Microsoft  (about 1 to 15 minutes). Please make sure that your email address is correct. If you can't find the email within 3 hours, please contact our customer support at info@allkey4u.com
Compare
Buy Windows 10 Home Product Key  32 & 64 bit  License Genuine Discount, Get License Via Email within 1 Minute:
CREDIT CARD & DEBIT CARD PAYMENT /PAYPAL (Your transaction will be protected through Paypal. To make sure you don't lose money if the license doesn't work.)
You do not need to choose 32 or 64 Bit at checkout – this license  will activate both versions.
This is a 1-computer lifetime license. You only need to activate it once and use it forever.
DELIVERY  DOWNLOAD LINKS +  GENUINE PRODUCT KEY VIA EMAIL  AFTER PURCHASE.
Instant Auto Delivery 

INSTALLATION LINK

 + PRODUCT KEY on your email (About 1 to 15 Minutes)
You can add any national language for windows 10 here: windows language packs
Simple to install and activate.
Experienced IT support 24/7.
Sales off 90%.
Good news from our store:
The Windows 10 license that you purchase from our store allows you to upgrade to Windows 11 for free if your system meets the requirements.

After successfully installing and activating Windows 10, you can go here to upgrade to Windows 11 for free: (Settings > Update & Security > Windows Update) and select Check for updates.

If your system does not support Windows 11 or you are not sure some applications do not support Windows 11, Windows 10 is still the best choice.

Check the system that meets the requirements for free upgrade from Windows 10 to Windows 11 here: DOWNLOAD PC HEALTH CHECK APP 
We offer you genuine Microsoft products at the cheapest price because we buy products from Microsoft in huge quantity so we get the best deals. In addition, the product is emailed to help save shipping and packaging costs, reduce production and CD burning costs, etc. Because we want to save maximum costs for our customers and reduce waste to the environment. During use, You still receive the latest free updates and support from Microsoft.
The software comes with 2 download links to both 32 and 64-bit, which you can either extract to USB or burn onto a DVD. This is the FULL version download. It's the most complete version available on the market with all the Windows 10 features included
Introduction: One-Stop Operating System for the Modern Population
Microsoft Windows operating systems have always enjoyed the preference of being the trustworthy option for offering comfortable & smooth personal computer operations. Windows 10 home product key  being the latest addition to the world of Microsoft is equipped with several interesting features which have indeed revolutionized its league.
Purchase Microsoft Windows 10 Home edition 32/64-bit product key cheap introduces a whole bunch of "universal apps"; growing on Metro-style apps. Hence, these apps can be designed to function across multiple Microsoft product families with closely related identical code‍—‌including tablets, PCs, smartphones, Xbox One, embedded systems, Surface Hub and Mixed Reality. This is only a share of what this operating system can offer to the users in the most quickest and hassle-free manner.
Not the right Windows 10 product you were looking for? Check out our selection of additional Microsoft Windows 10 software today.
Experience Windows 10 Home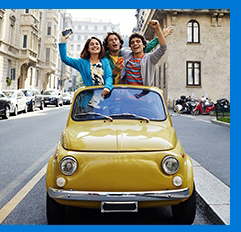 Do things confidently.
Windows 10 was developed using feedback from millions of people, so you can feel confident that Windows 10 works the way you want it to. Additionally, Windows 10 helps you stay current for a worry-free experience with the greatest features and our latest protection against, viruses, phishing and malware.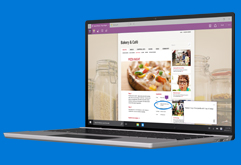 A web that works the way you do.
The all-new browser is great for getting things done online. Write or type directly on webpages and easily share the mark-ups; you'll also like reading online articles free of distractions. The address bar gives you personalized recommendations to get you quickly to your online destination.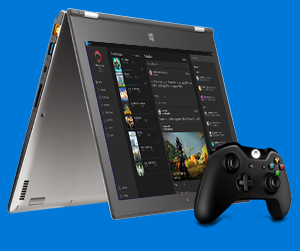 Take your gaming further.
Great Xbox titles, the best of Xbox Live, and your Xbox community, achievements, and game collection via the Xbox app. You can even use your Xbox Controller and stream Xbox One games on your home Windows 10 PC, laptop, or tablet.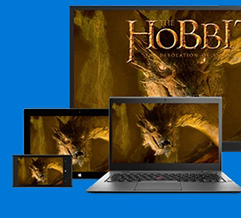 Do things across your devices.
Take your movies, music, and photos with you across all your devices with OneDrive. Plus, with OneDrive, you get 15GB of free storage space included.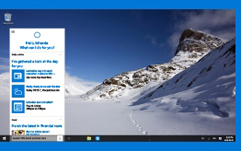 Do things magically.
Cortana is your truly personal digital assistant who learns more about you over time. Cortana works across all your devices, from phone to tablet to PC, to help you do more and forget less.
*Features only available in supported games in Xbox Live-supported countries, see xbox.com/live/countries. Limited number of games available in 2015 support cross-device play; additional games to follow. Stream to one device at a time; Streaming with multiplayer from Xbox One requires home network connection and Xbox Live Gold membership (sold separately); Gold also required for multiplayer play on Xbox One. DirectX 12 only available with supported games and graphics chips.
**Cortana available in select global markets at launch. Cortana experience may vary by region and device.
Pre-release product shown, subject to change. Apps sold separately.
DIGITAL PRODUCT
This is a digital product that will be sent via email. No CD or retail box will be delivered to customer. Customer will be asked to provide email address upon purchase, to receive the license key and download link.
Why should you purchase Windows 10 Home product key 32/64 bit?
Windows 10 home product key 32/64 bit is designed to go seamlessly from one electronic device to another. It is known to be quick and responsive. The user can even access free chat or phone support from real individuals.
Windows 10 home product key  merges the Windows you already know and combines great improvements you'll love. Functions such as InstantGo permit you to boost up and resume instantly. Furthermore, Windows 10 possesses built-in security features which work to protect against malicious software.
You can multi-task at ease with the ability to snap four things at the screen all at once. Moreover, create virtual desktops to acquire more space and work with the items of your choice. Be relaxed as all your notifications and key settings are gathered on one easy-to-reach screen.
The fresh new browser designed to make the web work the way you do. You can write or type directly on web pages and share your markings with your colleagues. You'll like the reading view that clears away distractions. There's also an improved address bar to help you find things faster.
The Windows 10 device owned by you would recognize and acknowledge your presence in personal ways. With the availability of Windows Hello, your device greets you by name and also lights up in recognition. Hence, this feature removes the requirement to remember or type in a password.
Compare Windows 10 editions
As in the past, we will offer different Windows editions that are tailored for various device families and uses. These different editions address specific needs of our various customers, from consumers to small businesses to the largest enterprises.
Edition

Features

Windows 10 Home

– PCs, tablets and 2-in-1s
– Cortana Assistant
– Microsoft Edge web browser
– Continuum tablet mode for touch-capable devices
– Windows Hello face-recognition, iris and fingerprint login
– universal Windows apps like Photos, Maps, Mail, Calendar, Music and Video
– Ability to capture and share game play for XBOX One owners

Windows 10 Pro

– PCs, tablets and 2-in-1s
– Cortana Assistant
– Microsoft Edge web browser
– Continuum tablet mode for touch-capable devices
– Windows Hello face-recognition, iris and fingerprint login
– universal Windows apps like Photos, Maps, Mail, Calendar, Music and Video
– Ability to capture and share game play for XBOX One owners
– Domain Join Services
– BitLocker Drive Encryption
– Remote Access Services
– Group Policy editor
– Windows Update for Business
System Requirements
Processor:  1 gigahertz (GHz) or faster processor or SoC
RAM: 1 gigabyte (GB) for 32-bit or 2 GB for 64-bit

Hard disk space:  16 GB for 32-bit OS 20 GB for 64-bit OS
Graphics card:  DirectX 9 or later with WDDM 1.0 driver
Display:  800×600
Others:
Microsoft DirectX 9 graphics device with WDDM driver
To access the Windows Store and to download and run apps, you need an active Internet connection and a screen resolution of at least 1024 x 768
Internet access (fees may apply)
Some games and programs might require a graphics card compatible with DirectX 10 or higher for optimal performance
Miracast requires a display adapter which supports Windows Display Driver Model (WDDM) 1.3, and a Wi-Fi adapter that supports Wi-Fi Direct
Wi-Fi Direct Printing requires a Wi-Fi adapter that supports Wi-Fi Direct and a device that supports Wi-Fi Direct Printing
To install a 64-bit OS on a 64-bit PC, your processor needs to support CMPXCHG16b, PrefetchW, and LAHF/SAHF
InstantGo works only with computers designed for Connected Standby
| | |
| --- | --- |
| Automater Product | Windows 10 Home AutoSend |